---

Credits Available

Physicians - maximum of 1.00 AMA PRA Category 1 Credit(s)™

Nurses - 1.00 ANCC Contact Hour(s) (0 contact hours are in the area of pharmacology)

Pharmacists - 1.00 Knowledge-based ACPE (0.100 CEUs)

Physician Assistant - 1.00 AAPA hour(s) of Category I credit

ABIM Diplomates - Maximum of 1.00 ABIM MOC points

You Are Eligible For
---
Target Audience and Goal Statement
Physicians, Pharmacists, Physician Assistants, Nurse Practitioners, Nurses
The overarching purpose of this program is to learn from primary care and nephrology presenters about the importance of increasing collaboration among generalists, specialists, and patients to improve chronic kidney disease (CKD) outcomes and health equity using population health principles. This program provides key considerations, resources, and conversation starters for learners to take back to their institution. This information can inform their practice when determining clear guidance, policies, and workflows for appropriately managing referrals and delineating roles and expectations across all disciplines involved along the continuum of CKD care.
Upon completion of this activity, participants will be able to:
Identify opportunities to optimize management of advancing CKD
Articulate barriers that contribute to inequities in kidney care and hinder effective co-management of CKD
Describe overarching care modifications that can improve CKD population health
---
Disclosures
Declaration of Disclosure
It is the policy of the National Kidney Foundation (NKF) to ensure balance, independence, objectivity, and scientific rigor in all CME/CE activities. Any individual who has control over CME/CE content is required to disclose to learners prior to the activity any relevant financial relationship(s) they may have with commercial interests supporting this activity or whose products or devices are discussed in this activity.
If, on the basis of information disclosed, a perceived conflict exists, resolution will be achieved based on NKF's Disclosure and Conflict of Interest Policy.
All of the relevant financial relationships listed for faculty and planners have been mitigated according to NKF policies. Please see the faculty tab within each course for all disclosure information.
Unlabeled/Investigational Use
During their presentations, faculty may discuss an unlabeled use or an investigational use not approved for a commercial product. Each faculty member is required to disclose this information to the audience when referring to an unlabeled or investigational use.
Disclaimer
The faculty and National Kidney Foundation (NKF) do not recommend the use of any pharmaceutical, diagnostic test, or device outside of the labeled indications as approved by the FDA. Please refer to the official prescribing information for each product for approved indications, contraindications, and warnings.
Information contained in this NKF educational resource is based upon current data available at the time of publication. Information is intended to help clinicians become aware of new scientific findings and developments. This NKF educational resource is not intended to set out a preferred standard of care and should not be construed as one. Neither should the information be interpreted as prescribing an exclusive course of management.
Variations in practice will inevitably and appropriately occur when clinicians take into account the needs of individual patients, available resources, and limitations unique to an institution or type of practice. Every healthcare professional making use of information in this NKF educational resource is responsible for interpreting the data as it pertains to clinical decision making in each individual patient.
---
---
Accreditation Statements
Provided by National Kidney Foundation.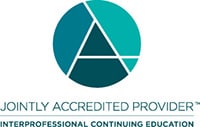 In support of improving patient care, the National Kidney Foundation is jointly accredited by the Accreditation Council for Continuing Medical Education (ACCME), the Accreditation Council for Pharmacy Education (ACPE), the American Nurses Credentialing Center (ANCC), and the American Academy of Physician Assistants (AAPA), to provide continuing education for the healthcare team.
For questions regarding the content of this activity, contact the accredited provider for this CME/CE activity noted above. For technical assistance, contact [email protected]
---
Instructions for Participation and Credit
There are no fees for participating in or receiving credit for this online educational activity. For information on applicability and acceptance of continuing education credit for this activity, please consult your professional licensing board.

This activity is designed to be completed within the time designated on the title page; physicians should claim only those credits that reflect the time actually spent in the activity. To successfully earn credit, participants must complete the activity online during the valid credit period that is noted on the title page. To receive AMA PRA Category 1 Credit™, you must receive a minimum score of 75% on the post-test.

Follow these steps to earn CME/CE credit*:
Read the target audience, learning objectives, and author disclosures.
Study the educational content online or printed out.
Online, choose the best answer to each test question. To receive a certificate, you must receive a passing score as designated at the top of the test. In addition, you must complete the Activity Evaluation to provide feedback for future programming.
You may now view or print the certificate from your CME/CE Tracker. You may print the certificate but you cannot alter it. Credits will be tallied in your CME/CE Tracker and archived for 6 years; at any point within this time period you can print out the tally as well as the certificates from the CME/CE Tracker.

*The credit that you receive is based on your user profile.