---

Credits Available

Nurses - 1.25 ANCC Contact Hour(s) (0.75 contact hours are in the area of pharmacology)

You Are Eligible For
---
Target Audience and Goal Statement
Nephrology nurses and other nurses and clinicians treating patients with chronic kidney disease.
At the conclusion of this activity, participants should:
Have an increased awareness of populations at increased risk for developing hyperkalemia and of the potential adverse consequences of hyperkalemia in individuals with CKD and end-stage renal disease (ESRD)
Be able to use newer potassium binders to lower potassium levels and enable patients with CKD to remain on renin-angiotensin-aldosterone system inhibitor (RAASi) therapy and at target doses, and prevent the use of urgent rescue therapy to reduce serum potassium levels in ESRD patients undergoing hemodialysis
Incorporate SGLT2 inhibitors as a foundational therapy for slowing the progression of kidney disease in the treatment of patients with CKD, with and without type 2 diabetes
Recognize that SGLT2 inhibitors are cardio-renal therapies in patients with CKD with and without type 2 diabetes, and be able to use them in patients with CKD not only for renal risk reduction but also for cardiovascular risk reduction
Facilitate improved patient self-care, reduced risk of adverse events, and greater patient adherence leading to better outcomes for patients taking potassium binders and SGLT2 inhibitors
Learning Objectives
Upon completion of this activity, participants will be able to:
Describe the association between hyperkalemia and CKD
Interpret the data with newer potassium binders in individuals with CKD and ESRD undergoing adequate hemodialysis
Summarize, and provide evidence for, the efficacy and safety of SGLT2 inhibitors in patients with CKD for slowing the progression of kidney disease
Recognize the relationship among CKD and cardiovascular disease and heart failure, and explain cardiovascular data with SGLT2 inhibitors in clinical trials of patients with CKD
Discuss prudent behaviors of, and essential knowledge for CKD patients with hyperkalemia taking potassium binders and for individuals initiating SGLT2 inhibitor therapy
---
Disclosures
Voxmedia strives to ensure fair-balance, independence, objectivity, and scientific rigor in all directly or jointly sponsored educational activities. All prospective faculty are required to disclose to Voxmedia all financial relationships for the preceding 24 months (1) with any commercial interest producing, marketing, re-selling, or distributing health care goods or services consumed by, or used on, patients AND (2) with any commercial supporters prior to participating in the planning of an activity or developing content. Only after Voxmedia mitigates all financial relationships may faculty receive approval to participate, and are expected to contribute evidence-based material. Faculty are required to indicate areas of their presentation that are based on professional opinion vs. guidelines, meta-analysis. All information submitted will be peer-reviewed. The intent of this disclosure is not to prevent faculty from participating, but rather to provide learners with information on which they can make their own judgment of commercial bias. Voxmedia will disclose to learners that all relevant financial relationships have been mitigated in either written materials, visually and/or verbally. It remains for the audience to determine whether the speaker's interests or relationships may influence the presentation. Speakers must make a meaningful disclosure to the audience of their discussions of any unlabeled or investigational use(s) of drugs or devices.
---
---
Accreditation Statements
This educational activity is jointly provided by the American Nephrology Nurses Association (ANNA) and Voxmedia.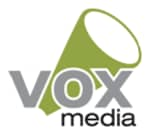 American Nephrology Nurses Association (ANNA) is accredited as a provider of nursing continuing professional development by the American Nurses Credentialing Center's Commission on Accreditation. ANNA is an approved provider of continuing nursing education, California provider number CEP 1499.
For Nurses

Upon successful completion of this learning activity, participants will be awarded 1.25 contact hour(s) of nursing continuing professional development (NCDP), which includes 0.75 contact hour(s) of pharmacology credit.
For questions regarding the content of this activity, contact the accredited provider for this CME/CE activity noted above. For technical assistance, contact [email protected]
---
Instructions for Participation and Credit
There are no fees for participating in or receiving credit for this online educational activity. For information on applicability and acceptance of continuing education credit for this activity, please consult your professional licensing board.

This activity is designed to be completed within the time designated on the title page; physicians should claim only those credits that reflect the time actually spent in the activity. To successfully earn credit, participants must complete the activity online during the valid credit period that is noted on the title page. To receive AMA PRA Category 1 Credit™, you must receive a minimum score of 80% on the post-test.

Follow these steps to earn CME/CE credit*:
Read the target audience, learning objectives, and author disclosures.
Study the educational content online or printed out.
Online, choose the best answer to each test question. To receive a certificate, you must receive a passing score as designated at the top of the test. In addition, you must complete the Activity Evaluation to provide feedback for future programming.
You may now view or print the certificate from your CME/CE Tracker. You may print the certificate but you cannot alter it. Credits will be tallied in your CME/CE Tracker and archived for 6 years; at any point within this time period you can print out the tally as well as the certificates from the CME/CE Tracker.

*The credit that you receive is based on your user profile.