The following cases are modeled on the interactive grand rounds approach. The questions within the activity are designed to test your current knowledge. After each question, you will be able to see whether you answered correctly and read evidence-based information that supports the most appropriate answer choice. The questions are designed to challenge you; you will not be penalized for answering the questions incorrectly. At the end of the activity, there will be a short post-test assessment based on the material presented.
Immunotherapy and the Impact of Renal Immune-Mediated Adverse Events
Immunotherapy with immune checkpoint inhibitors (ICIs) that target the programmed cell death protein 1 (PD-1), programmed cell death ligand 1 (PD-L1), or cytotoxic T-lymphocyte antigen 4 (CTLA-4) has significantly improved outcomes for patients with a variety of tumor types, including melanoma, non-small cell lung cancer (NSCLC), and renal cell carcinoma (RCC). Currently, an estimated 600,000 patients in the United States are eligible for ICI therapy, and use of these agents is expected to increase as they are approved for more tumor types and used in patients with a wide variety of comorbid conditions, including solid organ transplant recipients. Thus, an increasing number of patients may present to a variety of clinical practices and hospitals with immune-mediated adverse effects (imAEs), including renal toxicities. Renal imAEs have been thought to be rare, with initial reports suggesting they occur in < 5% of patients, but more recent studies suggest they may affect between 9.9% and 29% of patients.[1-4] Renal imAEs are likely underestimated because they can be difficult to recognize and may be attributed to other causes. Although renal toxicities are rarely fatal, prompt diagnosis is essential to preserve patients' renal function and to ensure maximum benefit of ICI therapy.
Case 1: Patient History and Presentation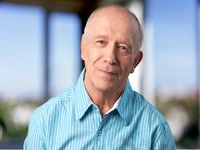 Martin is a 65-year-old man with a medical history of hypertension, type 2 diabetes mellitus, benign prostatic hyperplasia, and basal cell carcinoma, for which he has undergone multiple resections. His medications include hydrochlorothiazide 25 mg daily, lisinopril 10 mg daily, tamsulosin 0.4 mg at night, metformin 1000 mg twice daily, pantoprazole 40 mg daily, and aspirin 81 mg daily. He presents to his dermatologist for his semi-annual skin examination, which reveals an atypical nevus on his right upper back measuring 2.0 mm and featuring irregular borders. The dermatologist performs an excisional biopsy of the nevus with sentinel lymph node biopsy. Histopathological analysis reveals melanoma with lymphatic spread. A computed tomography (CT) scan of his chest, abdomen, and pelvis show multiple bilateral lung nodules. Mutational analysis reveals the tumor is BRAF wild type. Martin consents to treating his metastatic melanoma with combination ipilimumab (1 mg/kg) and nivolumab (3 mg/kg) dosed every 3 weeks.