---
Target Audience and Goal Statement
This activity is intended for infectious disease/human immunodeficiency virus (HIV) specialists and primary care physicians who treat patients with HIV infection, as well as nurses, nurse practitioners, physician assistants, and pharmacists involved in the care of patients living with HIV.
The goal of this activity is to increase knowledge of HIV clinicians about emerging HIV data and the effect on HIV care.
Upon completion of this activity, participants will demonstrate the ability to:
Discuss the latest data related to treatment of persons with human immunodeficiency virus (HIV)
Identify the potential implications for emerging data on clinical practice
Statement of Need
Today, 1.2 million people in the United States are living with HIV. (Patient survey, 2015) According to the Centers for Disease Control and Prevention (CDC), while many people with HIV are diagnosed (87%), far fewer are retained in medical care, (56.5% of those diagnosed) and fewer still are virally suppressed (55% of those diagnosed). (Medical audit, 2016) As a result, despite the availability of effective treatment, nearly 7,000 people die of HIV/AIDS in the United States per year, and patients with unsuppressed viral loads continue to spread the infection to others. To ensure that patients begin ART, remain on treatment, and receive maximum benefits, clinicians must overcome several significant obstacles. First, they must find the time to keep abreast of the results of recent clinical trials to ensure that their patients benefit from the latest breakthroughs. Second, they must keep up‐to‐date on current U.S. Department of Health & Human Services (DHHS) guidelines, which are updated at least annually in response to new drugs and data. Third, they must be able to apply this knowledge to develop individualized treatment plans for patients with an increasingly complex set of needs.
Patients with HIV are living longer, and consequently clinicians must balance HIV care with age‐related comorbidities such as cardiovascular disease, diabetes, liver and kidney disease, and cancer, as well as non‐age‐related comorbidities, such as coinfections, psychiatric disorders, and substance abuse issues. Similarly, clinicians, must become more adept at meeting the needs of the groups most affected by HIV, such as gay and bisexual men of color, women, women of color, and Latinos. To retain these patients in care, clinicians must identify their priorities and concerns to develop a treatment strategy that fits their lives. In short, if the United States is to reach UNAID's 90‐90‐90 goal‐‐ that by 2020, 90% of all people living with HIV will know their HIV status, 90% of all people diagnosed with HIV will receive sustained ART, and 90% of people receiving ART will achieve viral suppression (Recent research, 2015) ‐‐ clinicians will require up‐to‐date education that assists them in providing individualized, quality care to patients with a variety of needs. Whether it is an inability to emotionally cope with an HIV diagnosis or misconceptions about the implications of having HIV, a variety of reasons contribute to patients being lost to care at every step of the HIV care cascade.
---
Disclosures
Disclaimer Statement
The opinions and recommendations expressed by faculty and other experts whose input is included in this program are their own. This enduring material is produced for educational purposes only. Use of Johns Hopkins University School of Medicine name implies review of educational format design and approach. Please review the complete prescribing information of specific drugs or combination of drugs, including indications, contraindications, warnings and adverse effects, before administering pharmacologic therapy to patients.
Full Disclosure Policy Affecting CME Activities
As a provider approved by the Accreditation Council for Continuing Medical Education (ACCME), Johns Hopkins University School of Medicine Office of Continuing Medical Education (OCME) requires attested and signed global disclosure of the existence of all financial interests or relationships with commercial interest from any individual in a position to control the content of a CME activity sponsored by OCME. The following relationships have been reported for this activity:
Policy On Speaker and Provider Disclosure
It is the policy of the Johns Hopkins University School of Medicine that the speaker and provider globally disclose conflicts of interest. The Johns Hopkins University School of Medicine OCME has established policies in place that will identify and resolve all conflicts of interest prior to this educational activity. Detailed disclosure will be made in the instructional materials.
Note: Grants to investigators at The Johns Hopkins University are negotiated and administered by the institution which receives the grants, typically through the Office of Research Administration. Individual investigators who participate in the sponsored project(s) are not directly compensated by the sponsor, but may receive salary or other support from the institution to support their effort on the project(s).
HIPPA Statement:
CONFIDENTIALITY DISCLAIMER FOR CME ACTIVITY PARTICIPANTS
I certify that I am attending a Johns Hopkins University School of Medicine CME activity for accredited training and/or educational purposes.
I understand that while I am attending in this capacity, I may be exposed to "protected health information," as that term is defined and used in Hopkins policies and in the federal HIPAA privacy regulations (the "Privacy Regulations"). Protected health information is information about a person's health or treatment that identifies the person.
I pledge and agree to use and disclose any of this protected health information only for the training and/or educational purposes of my visit and to keep the information confidential. I agree not to post or discuss this protected health information, including pictures and/or videos, on any social media site (e.g. Facebook, Twitter, etc.), in any electronic messaging program or through any portable electronic device.
I understand that I may direct to the Johns Hopkins Privacy Officer any questions I have about my obligations under this Confidentiality Pledge or under any of the Hopkins policies and procedures and applicable laws and regulations related to confidentiality. The contact information is: Johns Hopkins Privacy Officer
Telephone: 410-735-6509
E-mail: [email protected]
"The Office of Continuing Medical Education at the Johns Hopkins University School of Medicine, as provider of this activity, has relayed information with the CME attendees/participants and certifies that the visitor is attending for training, education and/or observation purposes only."
For CME Questions, please contact the CME Office
Telephone: 410 955-2959
E-mail: https://hopkinscme.cloud-cme.com
For CME Certificates, please call (410) 502-9634.
Johns Hopkins University School of Medicine Office of Continuing Medical Education
Turner 20/720 Rutland Avenue
Baltimore, Maryland 21205-2195
Reviewed & Approved by:
General Counsel, Johns Hopkins Medicine (4/1/03)
(Updated 4/09 and 3/14)
---
---
Accreditation Statements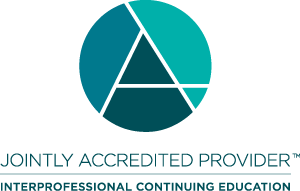 In support of improving patient care, Medscape, LLC is jointly accredited by the Accreditation Council for Continuing Medical Education (ACCME), the Accreditation Council for Pharmacy Education (ACPE), and the American Nurses Credentialing Center (ANCC), to provide continuing education for the healthcare team.
For Physicians

The Johns Hopkins University School of Medicine is accredited by the Accreditation Council for Continuing Medical Education to provide continuing medical education for physicians.

The Johns Hopkins University School of Medicine designates this enduring material for a maximum of 0.50 AMA PRA Category 1 Credits™ . Physicians should claim only the credit commensurate with the extent of their participation in the activity.

Statement of Responsibility
The Johns Hopkins University School of Medicine takes responsibility for the content, quality, and scientific integrity of this CME activity.

The Office of Continuing Medical Education (CME) at the Johns Hopkins University School of Medicine is committed to protect the privacy of its members and customers. Johns Hopkins University SOM CME maintains its Internet site as an information resource and service for physicians, other health professionals and the public. Continuing Medical Education at the Johns Hopkins University School of Medicine will keep your personal and credit information confidential when you participate in a CME Internet based program. Your information will never be given to anyone outside of the Johns Hopkins University School of Medicine's CME program. CME collects only the information necessary to provide you with the services that you request.
For questions regarding the content of this activity, contact the accredited provider for this CME/CE activity noted above. For technical assistance, contact [email protected]
---
Instructions for Participation and Credit
There are no fees for participating in or receiving credit for this online educational activity. For information on applicability and acceptance of continuing education credit for this activity, please consult your professional licensing board.

This activity is designed to be completed within the time designated on the title page; physicians should claim only those credits that reflect the time actually spent in the activity. To successfully earn credit, participants must complete the activity online during the valid credit period that is noted on the title page. To receive AMA PRA Category 1 Credit™, you must receive a minimum score of 70% on the post-test.

Follow these steps to earn CME/CE credit*:
Read the target audience, learning objectives, and author disclosures.
Study the educational content online or printed out.
Online, choose the best answer to each test question. To receive a certificate, you must receive a passing score as designated at the top of the test. We encourage you to complete the Activity Evaluation to provide feedback for future programming.
You may now view or print the certificate from your CME/CE Tracker. You may print the certificate but you cannot alter it. Credits will be tallied in your CME/CE Tracker and archived for 6 years; at any point within this time period you can print out the tally as well as the certificates from the CME/CE Tracker.

*The credit that you receive is based on your user profile.