The following cases are modeled on the interactive grand rounds approach. The questions within the activity are designed to test your current knowledge. After each question, you will be able to see whether you answered correctly and read evidence-based information that supports the most appropriate answer choice. The questions are designed to challenge you; you will not be penalized for answering the questions incorrectly. At the end of the activity, there will be a short post-test assessment based on the material presented.
Case 1: Presentation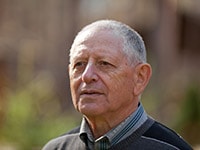 MT, a 68-year-old white man, was brought to the emergency department by his wife after he experienced chest discomfort that did not resolve after 6 to 7 hours. He initially thought that his symptoms were due to indigestion and heartburn and was thus reluctant to seek medical help. His medical history is significant for hyperlipidemia (treated with atorvastatin 10 mg/d), mild hypertension (controlled on a salt-restricted diet without medical therapy), and type 2 diabetes mellitus (diet controlled without medical therapy).

An electrocardiogram, obtained within 10 minutes of arrival at the emergency department, showed ST elevation of 3 to 4 mm anteriorly. On coronary angiography, performed within 58 minutes of presentation, a completely occluded proximal left anterior descending (LAD) artery and 40%, 50%, and 50% stenoses of the proximal, middle, and distal portions of the right coronary artery (RCA), respectively, were noted. A left ventriculogram revealed akinesia of the anterior wall, anterior septum, and left ventricular (LV) apex, with an estimated LV ejection fraction (LVEF) of 25%.
MT underwent primary percutaneous coronary intervention (PCI) with implantation of a second-generation drug-eluting stent, which successfully restored patency of the LAD artery. On day 2 after PCI, he seemed to be doing relatively well, with no overt ischemic symptoms on ambulation. Occasional premature ventricular contractions (PVCs) were noted on telemetry, without evidence of sustained ventricular tachycardia (VT). His LVEF was 30% as determined by echocardiography.