The following test-and-teach case is an educational activity modeled on the interactive grand rounds approach. The questions within the activity are designed to test your current knowledge. After each question, you will be able to see whether you answered correctly and will then read evidence-based information that supports the most appropriate answer choice. Please note that these questions are designed to challenge you; you will not be penalized for answering the questions incorrectly. At the end of the case, there will be a short post-test assessment based on material covered in the activity.
Introduction of Patient Case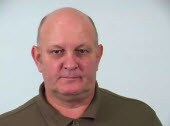 A 56-year-old, obese man weighing 127 kg is transferred to the intensive care unit (ICU) of your hospital with a diagnosis of acute pancreatitis. His symptoms began 5 days earlier when the patient was admitted to a 150-bed community hospital for abdominal pain. Ultrasound examination of the right upper quadrant reveal no gallstones, and the common bile duct and pancreatic duct appear normal. Serum lipase peaked at 1470 U/L.

The patient has a right femoral triple-lumen catheter that was placed on the day of admission at the outside hospital, which is now 5 days old. Total parenteral nutrition was begun 3 days earlier, and includes daily intralipids. Antibiotics have been administered for 4 days, including vancomycin 1 g every 12 hours and ciprofloxacin 400 mg every 8 hours. His vital signs are as follows: blood pressure, 86/55 mm Hg; heart rate, 124 beats per minute with a normal sinus rhythm; respiratory rate, 26 breaths per minute; and core temperature, 38.9°C.

A CT scan of the abdomen shows necrotizing pancreatitis; a minimal amount of ascites that are nonhemorrhagic; and normal kidneys, liver, bowel, and spleen (Figure 1). However, the patient's urine output has been < 20 mL in the past 4 hours. His bladder pressure is 14 mm Hg. In addition, he has not had a bowel movement in over 24 hours. You order a 1-L bolus of lactated Ringer's solution with no change in vital signs or urine output. Norepinephrine is begun and titrated to keep the mean arterial pressure at or above 60 mm Hg.