Breast Anatomy
The breast lies on top of the pectoralis major muscle. Fibrous stroma provides the background architecture of the breast. Cooper's ligaments are attached to both the fascia of the skin and the pectoralis major muscle. Carcinoma invading these ligaments may result in skin dimpling which could be subtle or obvious during visual inspection (Figure 1).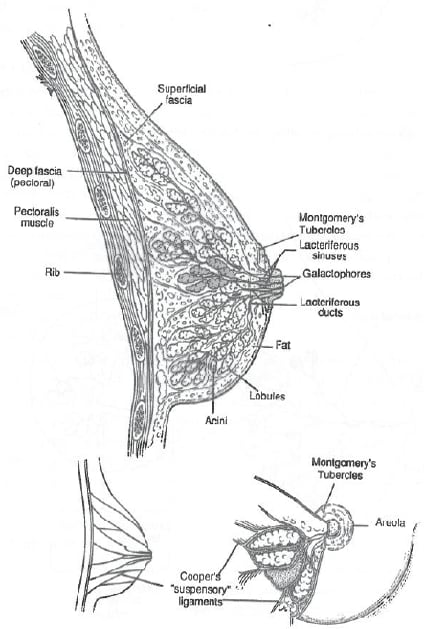 Figure 1. Carcinoma may result in skin dimpling.
Internal Anatomy
Where does breast cancer originate?
The breast is composed of glandular ducts and lobules, connective tissue, and fat, with most of the benign and malignant pathology arising in the duct and lobular network (Figure 2). Specifically, most breast cancer is thought to originate in the terminal ductal lobular unit (TDLU).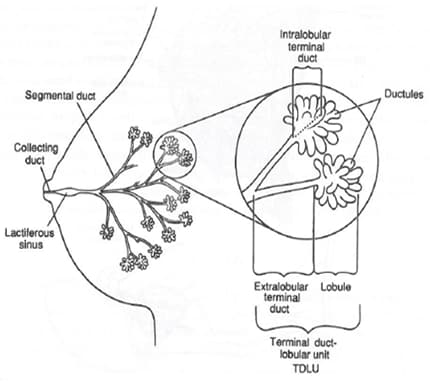 Figure 2. The breast is composed of glandular ducts and lobules, connective tissue, and fat.
Republished with permission from Hindle, William H. Breast Care: A Clinical Guidebook for Women's Primary Health Care Providers. New York, NY: Springer-Verlag; 1999.
Half of this glandular tissue is located in the upper
outer quadrant; therefore, nearly one half of all breast
cancers occur in this area.
Glandular tissue and fat vary with a woman's age and weight. Lobes, lobules, and acini serve to produce and secrete milk—the primary function of the breast mammary glands. Ducts and lactiferous sinuses are tubular connections between the lobes and nipples to allow milk to exit the breast. The lactiferous sinuses (located beneath the nipple) may contribute to feeling granularity under the areola on physical examination. The parenchyma of the breast is composed of these ductal/glandular structures. Adipose tissue is present throughout the breast. A high ratio of ductal/glandular breast tissue to adipose and fibrous tissue makes detection of abnormalities during clinical breast examination (CBE) and mammography more difficult, especially in premenopausal women.
All women, regardless of breast size, have the same
number of lobes, approximately 15-25. Six to 10 major
ducts exit the nipple.[1]