Sinus Headache or Migraine?
Sinusitis is not likely, because the patient's most prominent complaint is head pain rather than congestion, and her attacks are episodic. Furthermore, the sinus pathology is contralateral to her headaches. Likewise, this young woman's attacks are too long and too infrequent to be cluster headache.
This patient suffers from migraine. Indeed, she also has maxillary sinusitis, but this is contralateral to the side of her headaches. She received no relief from her recurring headaches after her sinus surgery. A month after initiating appropriate migraine treatment, she has experienced a dramatic reduction in her attacks.
Migraine, particularly when it is side-locked, can be associated with profound autonomic features, such as conjunctival injection, lacrimation, eyelid edema, nasal stuffiness, or rhinorrhea.[2] Almost 30% of patients who have sinonasal symptoms have mucosal abnormalities on CT scan, but the abnormalities seen on CT correlate poorly with symptoms.[3,4]
At an ear, nose, and throat clinic in England, in a cohort of 973 patients with symptoms of facial pain and/or rhinosinusitis, 12% were found to have migraine. Of the migraineurs, 47% had migraine confined to the maxillary region.[4]
Decongestants, being sympathomimetic agents, can afford some relief to migraineurs. However, the response to these medications, or any medication, is never diagnostic of a headache type.
The American Migraine Study II, a large epidemiologic study, showed that the diagnosis rate of migraine remains poor. When applying the International Headache Society (IHS) criteria to headaches described by interviewed subjects, fewer than half of migraineurs received the correct diagnosis. Looking further at what diagnosis they actually received, this study found that 42% of migraineurs incorrectly received the diagnosis of sinus headache and 32% incorrectly received the diagnosis of tension headaches (Figure 2).[1]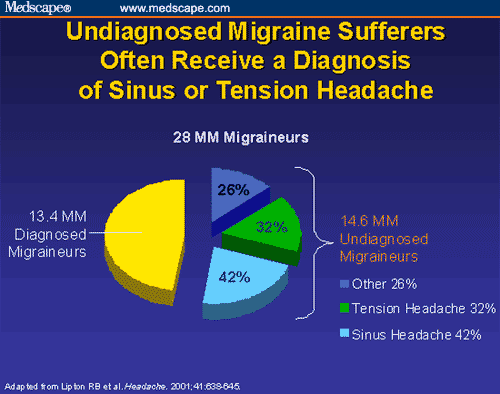 Figure 2. Summary of diagnoses from American Migraine Study II.
IHS Criteria for Acute Sinus Headache
Figure 3 shows the IHS criteria for a diagnosis of acute sinus headache. The diagnosis of acute sinus headache requires objective evidence of an infected sinus. Moreover, according to these criteria, chronic sinusitis is not validated as a cause of headache unless it becomes acute. Hypertrophic turbinates, nasal-passage blockages caused by septal deviation, and atrophic sinus membranes have very little scientific support as a cause of headache.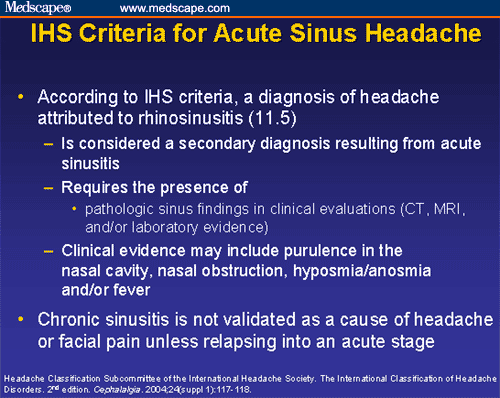 Figure 3. International Headache Society criteria for sinus headache.
The diagnosis of rhinosinusitis should be made on the basis of the criteria of the American Academy of Otolaryngology-Head and Neck Surgery. The major factors that they have outlined to support the diagnosis are facial pain/pressure, facial congestion/fullness, nasal obstruction/blockage, discolored postnasal drainage (note that the nasal drainage in all of the other headaches being discussed is clear and colorless), hyposmia/anosmia, or purulence in the nasal cavity on examination. Minor factors include headache, fever, halitosis, fatigue, dental pain, cough, or ear pain/fullness/pressure. Of note is the possibility that cases of primary headaches can be exacerbated or triggered by sinus pathology, as can occur with many coexisting medical illnesses.
The overuse of antibiotics, particularly in wealthy nations, has been identified by many, including the World Health Organization, as a major public health risk. It is likely that many cases of migraine, mistaken for sinusitis, are being treated with antibiotics.
Most importantly, migraine is an episodic, recurring headache that lasts for 4-72 hours and is associated with autonomic symptoms. Although acute sinus infections could cause head or facial pain, the periodic nature of migraine alone generally distinguishes the 2 syndromes.
The SUMMITT study investigated patients with either self-described or physician-diagnosed sinus headaches that actually met the IHS criteria for migraine. This was a large (n = 2991) prospective, multicenter, observational, multiattack study.[5]
After evaluating these 2991 patients, 80% met the IHS criteria for migraine with or without aura, and 8% had probable migraine; 8% had tension-type headaches; and 4% had other types (Figures 4 and 5).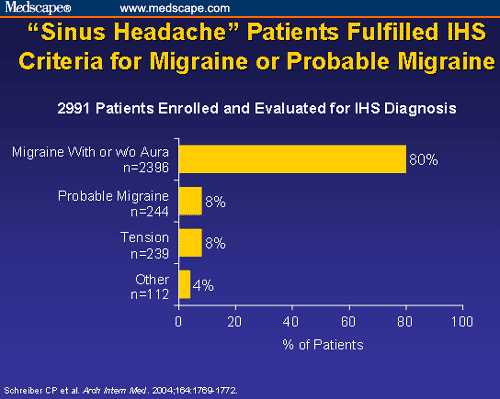 Figure 4. SUMMITT study findings showed that most patients diagnosed with sinus headaches met the criteria for migraine.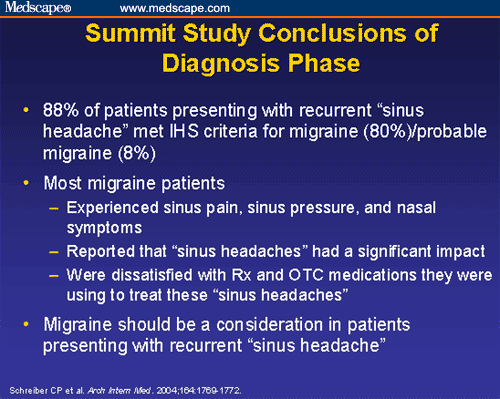 Figure 5. SUMMITT study findings also showed that patients with migraine experienced sinus and nasal symptoms.
Schreiber and colleagues[5] demonstrated the high frequency of "sinus symptoms" in migraineurs, including sinus pressure in 84%, sinus pain in 82%, and nasal congestion in 63%. Clearly, this can lead both patients and practitioners to concentrate on the sinuses as the likely etiology of head or facial pain. Frequently, migraines are exacerbated by leaning forward or with head jarring.
Most practitioners are familiar with the lacrimation, rhinorrhea, and nasal congestion that accompany cluster headache. However, migraine, a far more prevalent condition than cluster headache, can be associated with similar symptoms (Figure 6). Barbanti and colleagues[6] evaluated the percentage of migraineurs who experienced autonomic symptoms with their attacks. These data were obtained by interviews of patients (n = 177) seen consecutively at a headache clinic. All patients with the diagnosis of migraine with and without aura were included. Autonomic symptoms were seen in 46% of cases; 14% of the time, symptoms were nasal (rhinorrhea, nasal congestion); 41% of the time, they were ocular (lacrimation); and 46% of the time, patients experienced both nasal and ocular symptoms.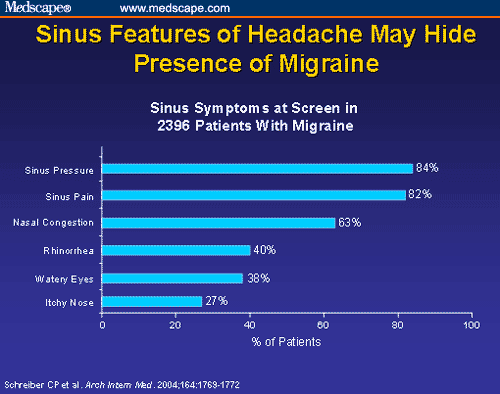 Figure 6. Some headache-associated sinus symptoms can mask migraine.
Case 2: Middle-Aged Man With Constant Headache
A 52-year-old man comes to your office with a 1-year history of a constant frontal and vertex ache. This came on gradually but has not changed in character or severity. He also describes it as a pressurelike pain. He denies any associated nausea, vomiting, photophobia, phonophobia, or osmophobia.
He relates no family history of headache, and denies any head injury.
Laboratory findings: He previously underwent magnetic resonance imaging (MRI) of the brain, which was normal, and a recent erythrocyte sedimentation rate, also normal.
He has received the diagnosis of "chronic tension-type headache" but has failed to respond to a variety of anxiolytics, antidepressants, and muscle relaxants.
A CT scan of the paranasal sinuses reveals sphenoid sinusitis (Figure 7).
Figure 7. Computed tomographic scan of the paranasal sinuses.