Introduction
Obesity is an urgent and growing health problem in the United States. To address it, Health and Human Services (HHS) Secretary Tommy G. Thompson is leading Department initiatives to encourage Americans to make healthy dietary choices and increase exercise. He continues to challenge HHS agencies and the leadership of the public health community to intensify efforts toward those ends. Evidence indicates that metabolic syndrome is a major risk factor that precedes cardiovascular disease (CVD) and diabetes. Changes in diet and exercise that restore or maintain healthy body weight can help patients delay or prevent the onset of disease.
The Office of the US Surgeon General reports that the risks of overweight or obesity may soon cause as much disease and death as cigarette smoking. Current data indicate that 1 in 4 adults in the United States is obese. These conditions, which cost the nation $117 billion in 2000 alone, are responsible for as many as 300,000 premature deaths each year.[1]
An overweight or obese adult is determined by body mass index (BMI), defined as weight in kilograms divided by the square of height in meters or as weight in pounds multiplied by 705 and then divided twice by height in inches. A BMI of between 25 and 29.9 indicates that an individual is overweight, whereas an obese adult has a BMI of 30 or higher. In children and adolescents, overweight is defined as a sex- and age-specific BMI at or above the 95th percentile, based on revised growth charts by the Centers for Disease Control and Prevention (CDC). There is no generally accepted definition of obesity for children and adolescents.
The risk of death, although modest until a BMI of 30 is reached, increases with an increasing BMI. Obese adults have a 50% to 100% increased risk of premature death compared with adults with a BMI of 20-25. However, even moderate weight excess (10-20 lb for a person of average height) increases the risk of death, particularly among adults aged 30-64 years.
In the Western world, growing numbers of people recognize that being overweight and obese is associated with health problems such as heart disease and stroke. People are also becoming increasingly aware that nutrition plays a critical role in maintaining good health. At the same time, most overweight or obese people don't know which foods best meet their nutrition and weight loss needs. All too often, they also underestimate their energy intake and show poor judgment on portion sizes.
Many people have a constellation of major risk factors, life-habit risk factors, and emerging risk factors that constitute a condition called the metabolic syndrome. Factors characteristic of the metabolic syndrome (also known as dysmetabolic syndrome X) are abdominal obesity, atherogenic dyslipidemia (elevated triglyceride [TG] levels, small low-density lipoprotein [LDL] particles, and low high-density lipoprotein cholesterol [HDL-C] levels), raised blood pressure, insulin resistance (with or without glucose intolerance), and prothrombic and proinflammatory states.[2] This clinical update will address the key roles played by weight loss and physical activity in reversing the pathophysiology of the metabolic syndrome (Figure 1).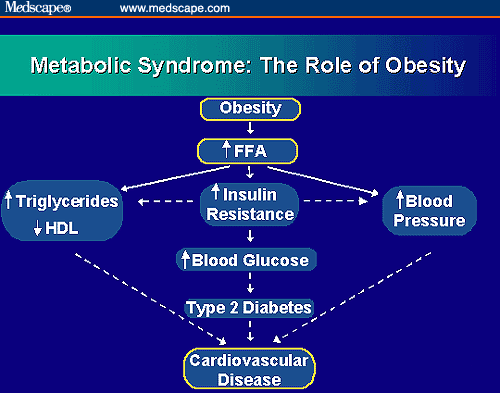 Figure 1. Metabolic syndrome -- the role of obesity.
Treating metabolic syndrome can prevent or ameliorate cardiovascular disease (CVD) and type 2 diabetes. Figure 1 demonstrates that reductions in glucose tolerance and elevations in lipid constituents and blood pressure, mediated through an increase in free fatty acids (FFAs), culminate in diabetes and CVD.
In the past decade or so, research on and insights into the metabolic syndrome have flourished in the medical literature.[3,4] While much attention has been focused on associated complications,[5,6] new developments for prevention of these disorders, and control and prevention of complications from the manifestations of the syndrome, have also grown binomially.[7,8]