Groin Hernia
Groin hernias are the most common type of hernias. Several risk factors have been implicated in the development of groin hernias, including obesity, pregnancy, and perhaps most importantly, aging, which studies suggest, contributes significantly to the breakdown of tissues resulting in the development of some groin hernias.[30] Today, when the average life expectancy is 74 years, the incidence of direct hernias is 40% compared with 5% at beginning of the 20th century, when life expectancy was 47 years.[31]
Symptoms
A burning sensation in the groin occasionally precedes the development of a palpable hernia. Patients with hernia commonly report discovering a mass in the groin. Typically, the patient notes that the mass is gone when he awakens in the morning, but it reappears on arising. A dull sensation may be experienced as the day progresses and the patient has been upright for many hours. Patients may also have difficulty getting into or out of an automobile, and some note a gas bubble in the groin. Changes in work or leisure activities to accommodate the discomfort are common.
Coughing or severe straining as occurs with constipation or prostatism frequently precipitates the clinical appearance of the hernia. Any sudden increase in the size of the mass suggests incarceration or the development of a sliding component. Direct hernias are usually easier to reduce and are less prone to incarcerate or strangulate than indirect hernias. Sliding hernias more commonly are indirect, but when any part of the urinary bladder protrudes through a direct defect, it too is considered a sliding hernia (Figure 29).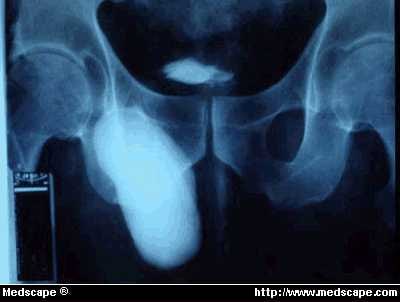 Figure 29. Intravenous pyelogram of a patient with bilateral incarcerated scrotal hernias.
Treatment
Most groin hernias are clinically important and should be repaired electively, before they begin to enlarge. Hernia enlargement is associated with higher surgical failure rates and adjusted lifestyle. This holds true for all indirect, femoral, recurrent, and most direct hernias. When a hernia does begin to enlarge or is no longer reducible, repair should be planned promptly.
Today, most hernia surgery is performed on an outpatient basis under regional or local anesthesia (see below), generally with adjunctive sedation managed by an anesthesiologist. Only patients who refuse a regional anesthetic or those undergoing laparoscopic surgery receive general anesthesia. As a result, factors such as very young or old age, obesity, and coexisting cardiac, respiratory, or malignant disease are no longer considered contraindications to elective hernia repair. In addition, extensive or elaborate preoperative laboratory testing is no longer routine and is only done when specifically indicated or required by hospital regulations. Young, healthy adults can usually have a hernia repair performed with minimal preoperative laboratory work, provided they have a normal preoperative history and physical examination.
Risks of Delayed Surgery
The risks of delaying surgery can be considerable, with the most important concern being the chance of incarceration with strangulation. If this occurs, emergency surgery must be performed, regardless of the patient's medical status, comorbid medical conditions, or concomitant medications, including the use of anticoagulants. Although trusses (Figure 30) have been used to defer or obviate surgery, they are often used incorrectly, adding to scar formation, which must be managed when the repair is eventually done. Scarring is associated with increased bleeding, postoperative swelling, testidynia, and prolonged testalgia, all of which could negatively affect an ideal result.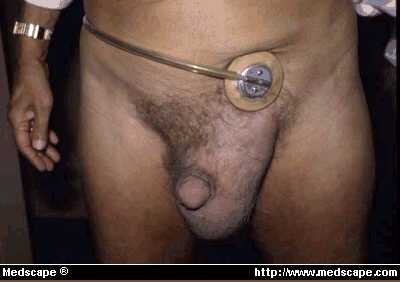 Figure 30. Trusses for groin hernias. Trusses are made of various materials and in various shapes.
Wound Healing and Systemic Implications of Groin Hernia
Whether the hernia repair involves tissues alone, or a prosthetic graft, the normal healing process involves a cascade of activities. Platelets are released and surround the traumatized tissue. Macrophages and neutrophils move in to clean the area of debris and bacteria, and to elaborate soluble substances vital to the healing process. A fibrin matrix is deposited that becomes polymerized and oriented into an ideal cross-linking configuration forming reliable collagen. Work by Peacock and Madden[32] on defective cross-linking and the imbalance of collagen metabolism, as well as the observations by Read[33] regarding the correlation of groin hernia disease with arterial aneurysm and nicotine consumption in smokers suggest that some metabolic factors, including collagenolysis and elastase, contribute to the clinical eventuality of a direct inguinal hernia.
Anesthesia
The use of anesthesia in hernia surgery has changed dramatically in recent years. Many surgical procedures such as hernia repair, previously done on inpatients under general anesthesia, are now routinely performed on an outpatient basis using local or regional anesthesia.
Local anesthesia. Local infiltration can be performed on virtually any inguinal hernia, but it is usually reserved for patients of average weight with a primary unilateral hernia. Surgery for recurrent hernias, bilateral hernias, and hernias in obese patients are generally performed with either a subarachnoid or epidural block. The local anesthetic is usually a combination of a rapid-acting anesthetic, such as lidocaine or chloroprocaine, and a longer-acting agent, such as bupivacaine, which also provides several hours of postoperative pain relief.
Addition of sodium bicarbonate to buffer local instillation decreases the pain at the injection site and accelerates the onset of the anesthetic effect. Addition of epinephrine may provide some hemostasis and prolong the effects of local anesthetics. Many surgeons, however, prefer to observe bleeding points at the time of surgery, rather than risk a postoperative hematoma, when the effects of the epinephrine wear off.
The local infiltration technique consists of specific, layered infiltration (Figure 31). The most sensitive areas are the skin, the external oblique aponeurosis, and the neck of a hernia sac or a lipoma. Once the external oblique aponeurosis is reached, a small area of it should be exposed and infiltration through it should be accomplished. When the external oblique is opened, infiltration can be performed around the obvious nerves, over the symphysis, and where the cord structures are adherent to an indirect sac at the internal ring -- an area that is almost always sensitive during dissection.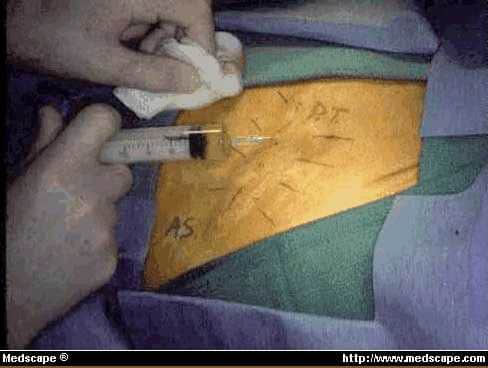 Figure 31. Field block injection of local anesthesia. The field is infiltrated, not specific nerves.
Use of local anesthesia allows the patient to cough and strain during the procedure to identify additional hernias, as well as test the competency of the repair at the end of the surgery. An anesthesiologist is present to monitor the patient's vital signs and provide intravenous sedation (eg, midazolam, propofol). Other advantages of local anesthesia include fewer side effects, such as nausea, and the ability of the patient to walk and void immediately after surgery.
Regional anesthesia. Subarachnoid block or spinal anesthesia has been used as an anesthetic for more than 90 years. It is generally simple for the anesthesiologist to carry out and is almost always effective. Major disadvantages of spinal anesthesia are occasional hypotensive episodes, which may occur after the patient leaves the hospital. Spinal headaches are also a problem in younger patients, as is occasional urinary retention in the older age group. Skinny needle technique has greatly reduced the incidence of spinal headaches.
Segmental epidural block provides an excellent option for repair of inguinal hernia. It can be done either with a single injection or with a continuous-flow catheter, so that additional anesthetic can be added as needed. The latter option is especially useful in bilateral hernia repairs, when the total duration of the surgery may not be known preoperatively. Generally, the patient is able to cough and help the surgeon during the procedure and can usually ambulate earlier postoperatively than when a subarachnoid block is used.
However, a satisfactory epidural block is more difficult to perform than a spinal anesthetic, especially in older patients, when the epidural space may be difficult to locate (Figure 32). In trained hands, the incidence of inadvertent subarachnoid or intravascular injection is minimal. Epidural block has good patient acceptance, and most people who have had this type of anesthesia for a prior hernia repair request it if they require a second repair.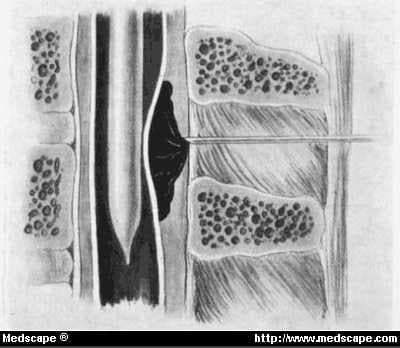 Figure 32. Epidural and spinal injections. Anesthetic is injected into the epidural or the subarachnoid space.
The fear that some patients may have of undergoing surgery while they are conscious (albeit sedated), limits the use of local or regional anesthesia to some degree. However, sensitive preoperative counseling by the surgeon and the anesthesiologist will usually allay the patient's fears. Performing regional anesthesia requires the development of tactile skill techniques. As a result, in less experienced hands, inadequate regional anesthesia may occur. In such cases, the surgeon and anesthesiologist must decide between local infiltration and general anesthesia to complete the operation.
Other options. Other techniques, such as caudal anesthesia or paravertebral block, are used less commonly for inguinal hernia repair because of the general acceptance of the above techniques. General anesthesia provides complete relaxation and calms the patient's fears. When carried out by a well-trained anesthesiologist, the risks posed by general anesthesia are not appreciably greater than with caudal or spinal anesthesia.[34] There is no question, however, that general anesthesia causes more postoperative nausea. Several studies have also shown a greater need for postoperative pain medication with general anesthesia, compared with local or spinal anesthesia.[35]
Although field blocks (ie, blocking the iliohypogastric and ilioinguinal nerves) are described in most anesthesiology textbooks, they are not used very often in general practice. A field block requires additional time for the anesthetic to become effective as well as supplemental injections during the surgery to block the genital femoral nerve and other sensitive areas encountered during the procedure. Except that the initial injection is done 10 to 15 minutes before beginning the procedure, field block is indistinguishable from local infiltration.
In all cases, the surgeon should make the choice of anesthesia after carefully discussing the situation with the patient. The decision should reflect the patient's preferences and medical and health status as well as whether the hernia is unilateral or bilateral, primary or recurrent. Leaving the "choice" of anesthetic to the anesthesiologist or the patient may not allow the surgeon to take advantage of the ideal anesthetic technique for the specific repair procedure.